Jeremy Whittaker was elected to the Mesa City Council in 2016. As a successful business owner, he seeks to work with the community to build the future Mesa. His entrepreneurial expertise and demand for fiscal responsibility are a winning combination in order for Mesa to reach its full potential.
Jeremy has lived in Arizona for 25 years, having moved to the state with his family as a boy. When it came time as an adult to choose a place to put down roots, he chose Mesa. He has called the city — and District 2 — home since 2005 when he purchased his first home here. It's where he, his wife, Roshana, and son, Duke will continue to deepen their roots and raise a family.
Jeremy recognizes Mesa as a safe and affordable community that provides an outstanding quality of life. He also understands the need for further economic growth in the city, particularly to replicate or expand areas such as the "lifestyle center" of Dana Park. As a testament to his passion for city expansion, he has transformed various rental properties in the neighborhood for others to enjoy and benefit from the surroundings of the city. His love and enthusiasm for District 2 convinced both his parents and sister to move to the area as well.
Jeremy is a successful businessman and a valuable asset to multiple companies for several years. Jeremy is currently President and founder of Velocity Technologies, which offers technology solutions for small- to medium-size businesses. This experience has provided him with a firm understanding of the trials and tribulations that face small business owners today. They also provide him with a "fresh" perspective that makes Jeremy the right choice for Mesa City Council.
As a fiscal conservative, Jeremy is a proponent of responsible spending. This is critical to survive as a small business owner. With that knowledge and experience, it will positively affect the important decisions he will make as a member of the Mesa City Council. Previously, as the Vice President of his neighborhood's Homeowners Association, he is all too familiar with the importance of a balanced budget. Jeremy is always thinking outside of the box when it comes to saving money and the residents of the neighborhood have continuously benefited over the years.
As your representative from District 2, Jeremy has brought with him a unique "world view" of finances, and how they can be applied to Mesa and the local economy. With a passion for global economics, Jeremy has studied international trade and global diversification, all of which has given him a very strong macro view of the global economy. He has served as a Community College instructor, having taught a class on algorithm building as it pertains to currency trading.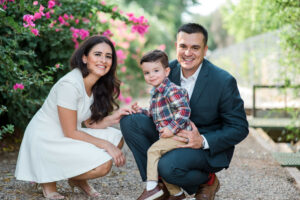 Jeremy believes that the way to create a great community is through economic growth and equality. As a councilman, it will be his goal to push forward policies that will not only create economic growth, but sustainable economic growth through entrepreneurship and supporting small businesses.
He is also an advocate of clean energy and renewable resources. Arizona is the prime setting to implement renewable energy resources, such as solar panels, to reduce carbon emissions. There have been multiple advancements in renewable solar over the last few years that has made it affordable and very attractive, and he envisions Mesa as being a leader in renewable energy for today's generation and future generations.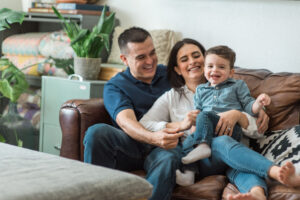 "Running a successful business is a great accomplishment," Jeremy explains. "But we really need to look deeper at what makes us happy as individuals. With this I've turned my attention toward the City Council both as a civic duty and as a personal desire to make the community a better place for everyone."